Please excuse the unfinished appearance of this site. It is under construction.
20th Annual Pops Night
February 2nd, 2018
Come see the musical talents of our students!
Please join us for our next MMA Meeting
Wednesday February  7th
Fowler Library
Fowler Meeting 6:30
Joint Business 7:30
High School Business 8:00
Want to volunteer?  Please contact Bonnie Wilson at maynard.music.assoc@gmail.com
Current volunteer needs include:
Pops Night
MMA Banquet Coordinator 
DC Chair and Co-Chair
Thank you to all our donors and volunteers for making our
9th annual Casino Night Fundraiser
a huge success!
Get access to Boston Symphony Orchestra performances at Symphony Hall!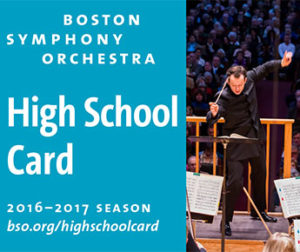 2017-2018 HIGH SCHOOL CALENDAR AVAILABLE
Please click on the link or visit our webpage.
MHS Music Dates and Calendar for 2017 – 2018