CASINO GAME NIGHT FUNDRAISER 
SATURDAY, NOVEMBER 4, 2017
MAYNARD LODGE OF ELKS
6:30-11PM
Our 9th annual casino game night fundraiser is coming soon!  This fundraiser supports Maynard's band and chorus programs grades in grade 4-12.
See the fundraising page for more details about this great event.
Get access to Boston Symphony Orchestra performances at Symphony Hall!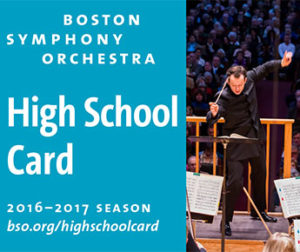 2017-2018 HIGH SCHOOL CALENDAR AVAILABLE
Please click on the link or visit our webpage.
MHS Music Dates and Calendar for 2017 – 2018

MMA UPDATE:
We are looking for some volunteers!  Please contact Bonnie at maynard.music.assoc@gmail.com to learn more!