Order your Maynard Music sweatshirt!
To order a Maynard Music sweatshirt, download the order form and return it to the MHS or Fowler office.  Or mail it to,
Maynard Music Association
Attn: Stephanie Gavin
1 Tiger Drive
Maynard, MA 01754
Orders forms are due Friday, Nov 17, 2017. Sweatshirts are expected to arrive two weeks after ordering.
CASINO GAME NIGHT FUNDRAISER 
SATURDAY, NOVEMBER 4, 2017
MAYNARD LODGE OF ELKS
6:30-11PM
Our 9th annual casino game night fundraiser is coming soon!  This fundraiser supports Maynard's band and chorus programs grades in grade 4-12.
See the fundraising page for more details about this great event.
Get access to Boston Symphony Orchestra performances at Symphony Hall!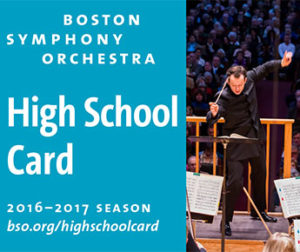 2017-2018 HIGH SCHOOL CALENDAR AVAILABLE
Please click on the link or visit our webpage.
MHS Music Dates and Calendar for 2017 – 2018

MMA UPDATE:
We are looking for some volunteers!  Please contact Bonnie at maynard.music.assoc@gmail.com to learn more!